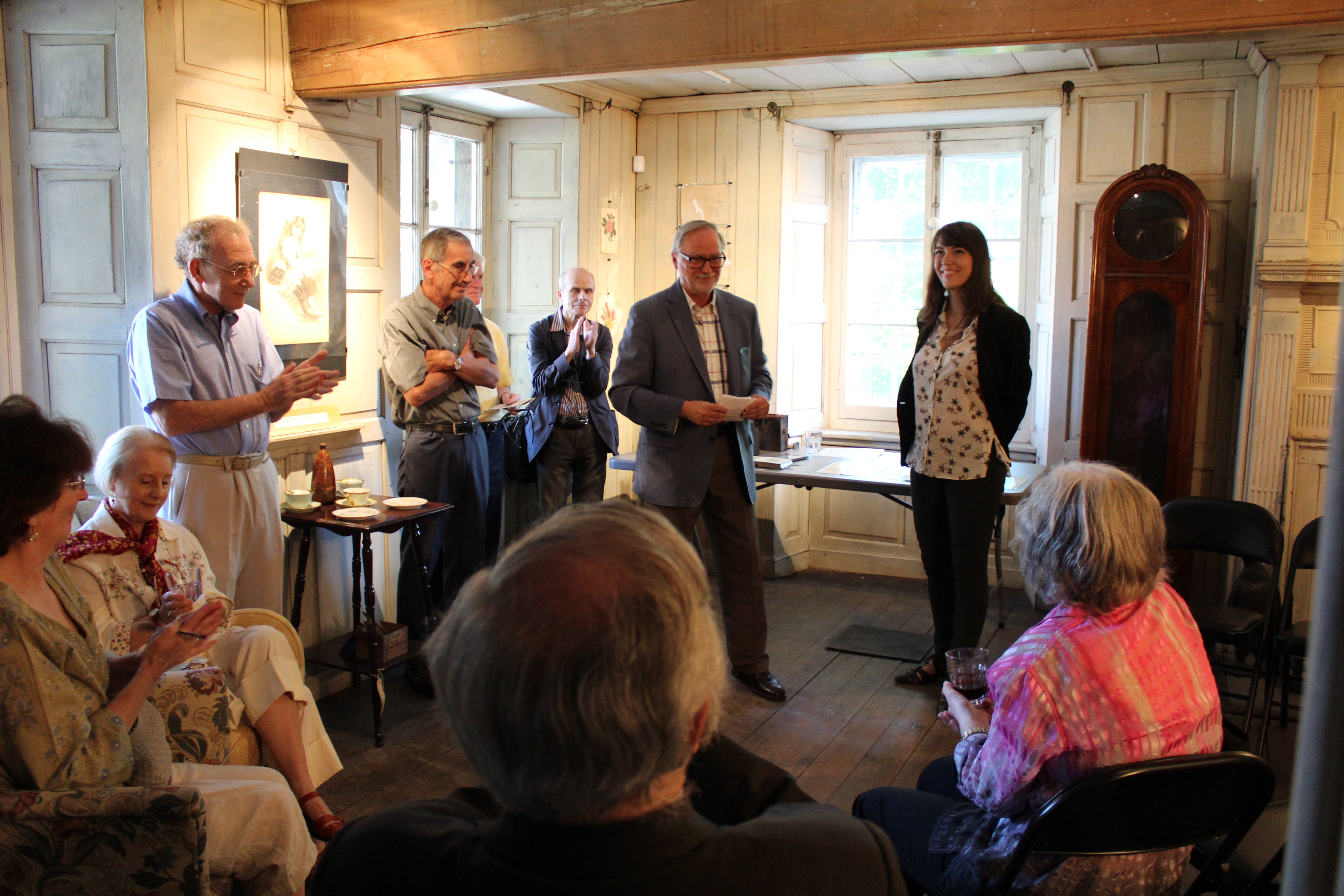 This year, the Hurtubise House celebrates the 60th anniversary of its acquisition and conservation by The Canadian Heritage of Quebec. In order to mark this anniversary, there was an indoor exhibition on the six generations of the Hurtubise family who used to live in this ancestral house.
The opening of this exhibition and the launching of the summer season took place on Thursday, June 16th from 5 p.m. to 7 p.m at the Hurtubise House.
Through this exhibition, The Canadian Heritage of Quebec wanted to enhance one of the oldest houses in Westmountand reminisce on the agricultural transition to the urbanization of this municipality.
Furthermore, the summer season launch of The Canadian Heritage of Quebec's properties was held during this cocktail and a presentation was given on the rentals of some of the heritage properties. Please click the following link on our website Summer-2016 to get more information on these houses.
During the summer season, several activities are also open to the public with the collaboration of The Canadian Heritage of Quebec's partners, namely the Fraser Manor, the Domaine Pointe de-Saint-Vallier, the Greenwood Centre for Living History, as well as Les Éboulements Mill.
We would like to thank our guests and partners, as well as the Brigade Napoleon of North America, for attending this event.
Please do not hesitate to communicate with us for further information.
Have a great summer!
The staff and volunteers of The Canadian Heritage of Quebec